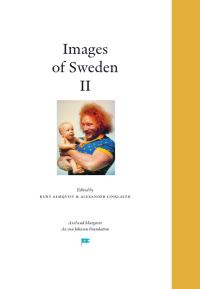 Images of Sweden II
Kurt Almqvist (red.), Alexander Linklater (red.)
Köp 150 kr
For many people of very different political persuasions, Sweden has stood as a beacon of political sanity and well-organised welfare arrangements. After its own debt crisis of the early 1990s, Sweden's restructured economy has stood above the fray of the European financial crisis and served as source of guidance to many countries seeking a way out. Its welfare system combines with a thriving globalised marketplace.
But how is it that Sweden continues to be cited as a model for those on both the right and left of the political spectrum? What is the meaning of the darkness and violence of Swedish crime fiction? Is the "New Swedish Model" really everything its advocates claim?
The international contributors to this volume have been assembled by the Axel and Margaret Ax:son Johnson Foundation to follow up themes and questions first raised by the 2011 anthology, Images of Sweden.
Contributors: Rebecca Allen, Melissa Benn, Andrew Brown, Peje Emilsson, BJ Epstein, Thomas Gür, Dick Harrison, PJ Anders Linder, Fraser Nelson, Per Schlingmann, Michael Sohlman, Polly Toynbee, Lars Trägårdh.