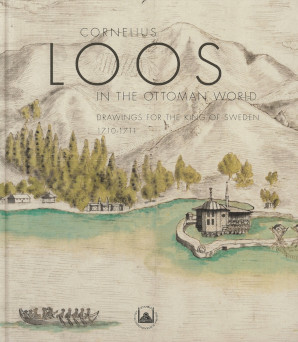 Cornelius Loos in the Ottoman world – Drawings for the king of Sweden 1710-1711
Karin Ådahl (red.)
Köp 530 kr
Publicerad 2019
Isbn 9789188929006
Typ Inbunden
240 sidor
Engelska
In January 1710 the Swedish king Charles XII, in exile in the Ottoman Empire, sent three of his officers on a journey from the royal camp near Bender in Moldova to travel to Constantinople and from there along the Eastern Mediterranean to Egypt. Their mission was "to view the there existing rarities and monuments, to draw and to measure".
Cornelius Loos, one of the young officers, returned to his king in 1711 with more than 250 drawings. Only forty-nine, kept under the king´s bed, survived a skirmish in the camp 1713, the so called kalabalik at Bender. King Charles had a vision to publish an encyclopaedic work about the Near East, a dream that was lost in the fire in the camp.
The drawings were brought to Sweden when the king returned from the Ottoman Empire in 1714. He died in battle in Norway in 1718.
Loos´ drawings are unique documents of Constantinople in the early 18th century, with large scale, detailed panoramas, important prospects of the interior of the Hagia Sophia and views from the Ottoman city. A big map is accompanied by minor drawings from the Black Sea, the Eastern Mediterranean and Egypt, as well as a spectacular set of water-colours of head dresses from the Ottoman world.
The Loos collection of drawings is today kept in the National Museum in Stockholm.